WORK WITH US
Join the leading company in Self Storage
At Bluespace we know that our success as a company lies in the commitment of a team of professionals who strive every day to offer our customers the best solution to their space needs.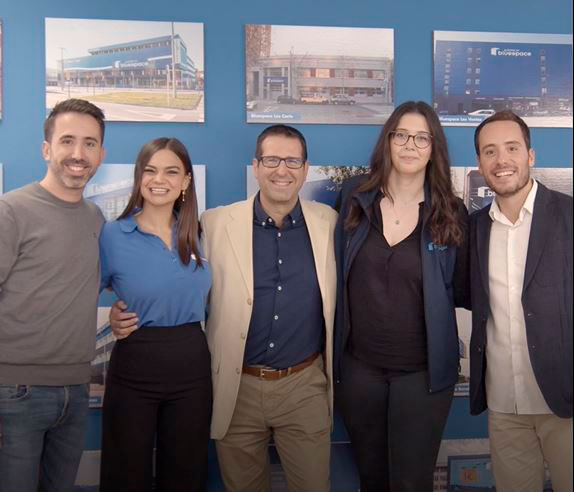 We are a team with an entrepreneurial spirit and an optimistic and positive outlook on life.
We promote training and development plans that enhance their talent and help them grow personally.
In our selection process we are primarily concerned with getting to know the person.
Job offers
3 open positions in 2 locations
Store Manager
Mataró, Barcelona
Atención telefónica
Remoto
Actively recruiting
Apply now
Actively recruiting
Apply now
What our employees say
En Bluespace me siento escuchada, valorada y parte de "algo". Me ha permitido crecer profesionalmente, rodeada de buenas personas de las que aprendo a diario y con las que me divierto.
Laura Bordonali
Learning and development manager
Lo mejor de trabajar en Bluespace es el ambiente de trabajo y la buena energía que se respira. Bluespace es una gran familia donde siempre me he sentido valorada y escuchada.
Jessica Bustamante
Marketing Specialist
Formar parte de Bluespace ha supuesto un gran cambio tanto laboral como personal. Formo parte de un equipo muy humano que me deja ser yo misma día tras día y disfrutar de lo que más me gusta que es vender.
Cristina Pérez
Sales center expert