Cardboard boxes
Boxes and packaging material
All the material you need to keep your belongings in perfect condition. Place an order and pick it up at a Bluespace store near you.
SELF-ASSEMBLED AND REUSABLE BOXES
Order online and pick it up at a Bluespace store
Click & Collect Store
All
Cardboard boxes
Padlocks and protection
X
Product added correctly
View cart
How does click & collect work?
Reserve your material
Select the packaging material you need from the catalogue and make a reservation.

Select your collection centre
Select your preferred centre and we'll have your order ready in the next 5 hours.
Pay for it at your centre
Pick up your order and pay for it directly at your Bluespace centre.
Bluespace Stores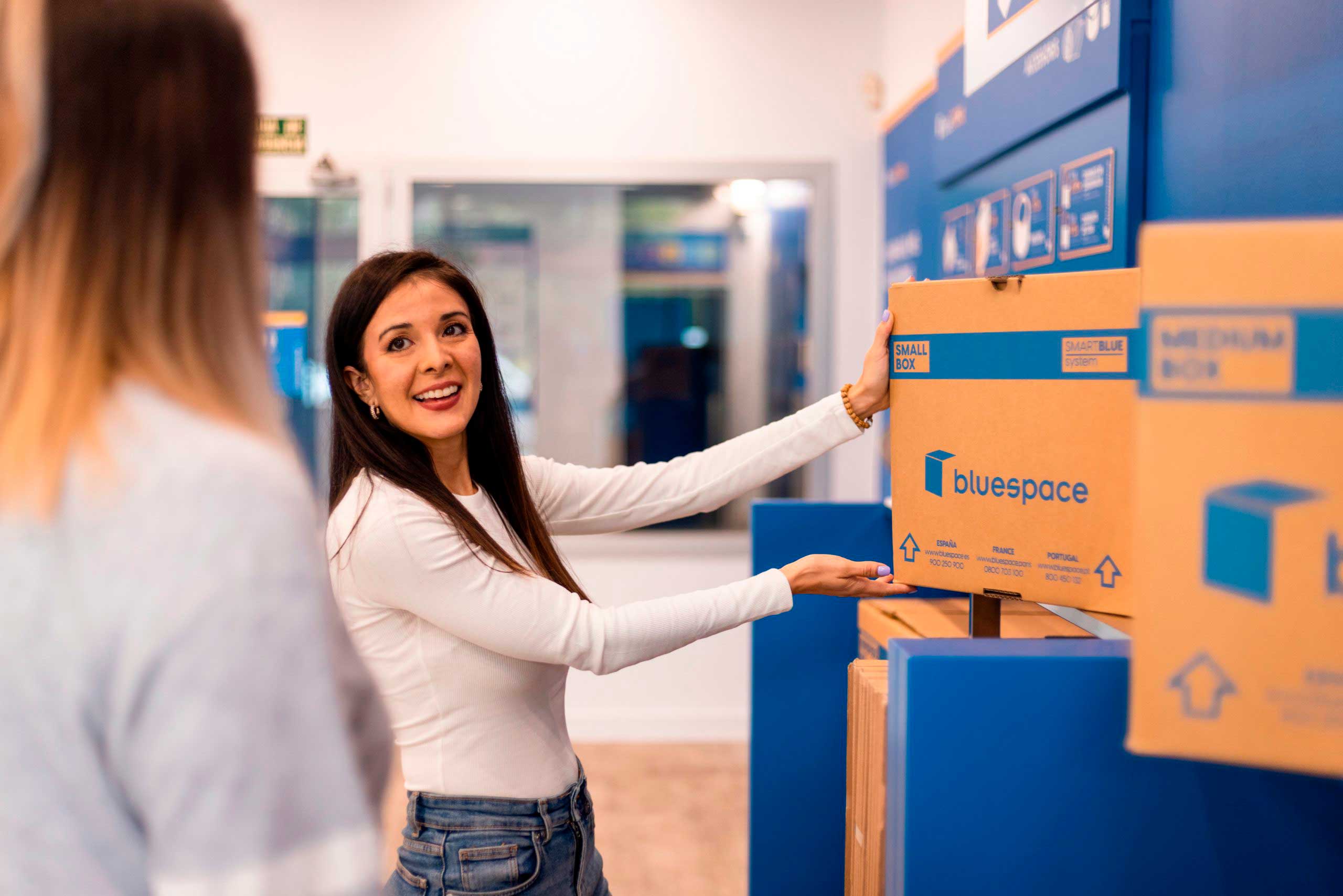 All our Bluespace centres have an on-site store service where you can find all the materials you need for your belongings.
High quality packaging materials.
Use sustainable and recycled materials.
Face-to-face service at Bluespace centres.
Shopping cart
Order summary
The amount will be paid directly at the store.